Welcome Home
You can experience the outdoors without having to sacrifice the luxuries you are accustomed to. Our clean and updated facilities give you every opportunity to focus on relaxing. Vortex Spring Adventures offers amenities such as covered pavilions, playground, and even wifi-access. Whether you are here for the weekend or just the day, you have all the comforts of home while still enjoying time away.
We have 4 children's playgrounds! One near swim basin, one near dive shop, and one near Pinewood Lodge.
You will find picnic tables and grills in the grassy areas near the spring. Tables and grills are also located along the Spring Run and throughout our 25 acre wooded campground.
This is the hub of activities at Vortex Spring Adventures. When you first arrive you will check in and pay your admission fees here. Our rental department can take care of your equipment needs and our country store/dive center has a variety of camping supplies, a complete complement of dive gear (open water and technical), a air fill station (including Nitrox) and a t-shirt loft. Our coolers and shelves are well stocked with a variety of beverages, snacks, and other food items. There is an air station where you can fill your tubes and rafts for free.
Our bathhouses is heated with tiled shower stalls. There's plenty of hot water, too. See park map for bathhouse locations.
There is a dump station for the convenience of our RV campers. It is located on the Vortex Spring lane inside the park (refer to park map).
For those guests with laptops, high-speed wireless internet access is available through most of the park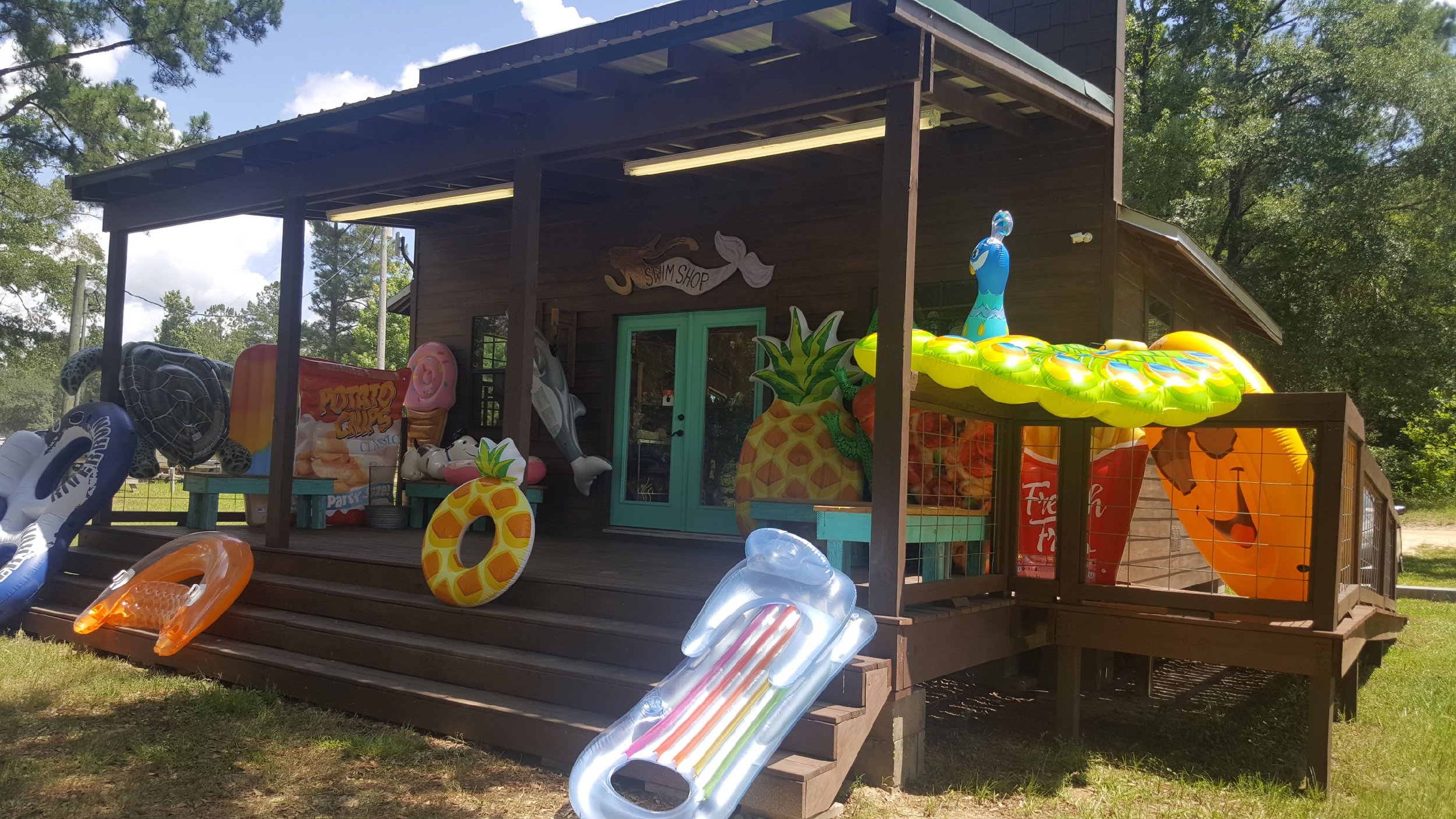 Here you will find anything you could need for your trip to the spring. From ice cream to sun screen youll find it here.
*This is also a fill station for floats.